Entertainment in a pleasant atmosphere along with a high-quality, fresh cuisine to satisfy all appetites. Enjoy the luxury of being spoiled and let us take care of all your wishes in our very special marquee theater! Our food is made fresh each day and of the finest local and seasonal products. Our selection of beverages includes a wide choice of alcoholic and non-alcoholic drinks.
For example, enjoy a beer on tap or a classic prosecco. Our wine list provides something for every taste. The seasonally changing menus are complemented by an excellent wine list. You can dine before the performance, or simply enjoy a pre-theater drink.
In respect for the artists on stage, we do not serve during the show and kindly ask you to give your orders to our waiting team about 20 minutes before the performance begins.
---
Pot-au-feu of Swedish turnip, cauliflower and pumpkin with parsley-lovage oil
€7,50
optionally with braised goose
€8,50
Oven cheese with olives and fresh sourdough bread
€11,50
Selection of cheeses served with bread and butter
€14,50
"Schnuckedönschen" – Variety of Pumpernickel canapés with delicacies such as Tête de Moine, mildly smoked country ham, homemade Berlin mini-meatballs and salmon cream cheese crêpes
€15,50
Caesar Salad – Crisp romaine lettuce hearts with Caesar dressing and breast of corn-fed chicken in lemon-thyme marinade
€15,50
Caesar Salad – Crisp romaine lettuce hearts with Caesar dressing
€12,50
Salad of young kale and radicchio with pear and grape, roasted king trumpet mushrooms, hazelnuts
€14,50
optionally with Tête de Moine
€16,50
Bread basket with butter
€3,50
Saccottini filled with pear and cheese with fennel, roasted walnuts, celery and leek in pumpkin sauce
€16,50
Roasted zander with carrot taboulé, celery-quince puree and horseradish sauce
€20,50
optionally with fennel kofta (vegan)
€16,50
Wiener schnitzel from saddle of veal with freshly made potato and cucumber salad and lettuce bouquet
€23,50
Braised knuckle of pork on cauliflower puree with pointed cabbage and crispy onions
€22,50
Curd cheese dumplings coated with hazelnuts, port wine plum ragout, vanilla mascarpone cream
€7,50
Ice cream / sorbet – each scoop of your choice
€2,50
---
It is not possible to order dishes from the evening menu in advance by telephone. A menu with allergen labelling is available on request from the service staff.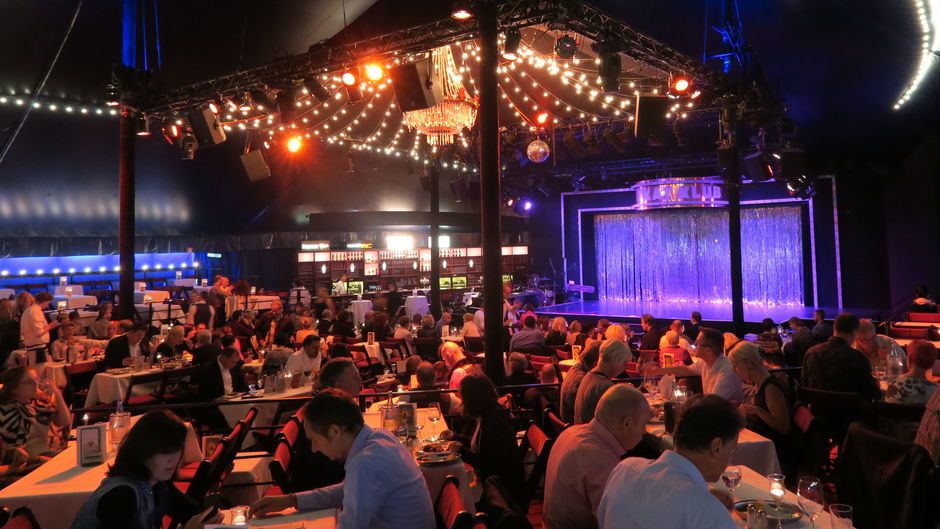 We serve the starter and the main dish before the show, and dessert during intermission. To enjoy your food in a relaxed atmosphere and with plenty of time, please ensure that you arrive at TIPI at 6:30 pm (on Sundays at 5:30 pm). We will start serving the food around 6:45 pm (on Sundays at 5:45 pm).
Bookable in all price groups at tables of 2 and 6.
You can book our 3-course menu online, in combination with your ticket, up to three days before the event, or by telephone + 49 30 390 665 50 up to one day before the event, as well as at our theatre box office.
*According to availability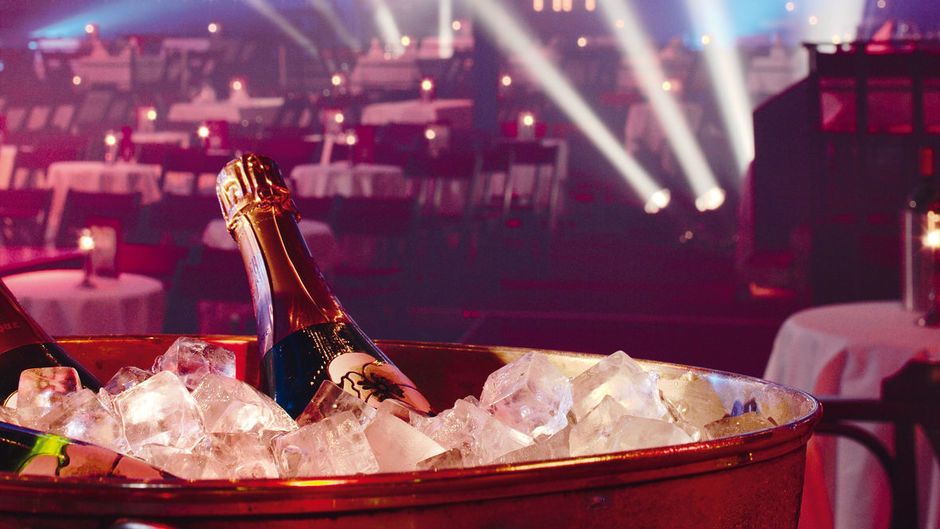 Our extensive list of beverages offers you a variety of options ranging from wine by the glass and bottles to Crémant and Champagne or seasonal refreshments. Or enjoy a Berlin Pilsner beer.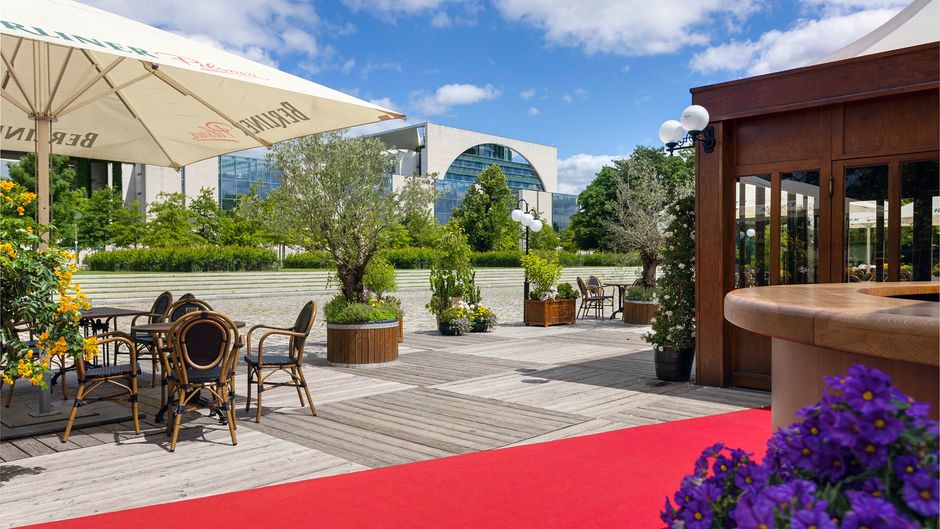 Enjoy an impressive view of the chancellery. Wether before the show, during the interval or on a warm night after the show – our beer garden with its pleasant atmosphere is the perfect place to have a pre-theater drink or to enjoy a meal from our delicious menu surrounded by the green Tiergarten.
Our beer garden is open in summertime: Tuesday – Saturday from 5:30 pm and Sundays from 4:30 pm.