Entertainment in a pleasant atmosphere along with a high-quality, fresh cuisine to satisfy all appetites. Enjoy the luxury of being spoiled and let us take care of all your wishes in our very special marquee theater! Our food is made fresh each day and of the finest local and seasonal products. Our selection of beverages includes a wide choice of alcoholic and non-alcoholic drinks.

For example, enjoy a Berliner Pilsener beer on tap or a classic prosecco. Our wine list provides something for every taste. The seasonally changing menus are complemented by an excellent wine list. You can dine before the performance, or simply enjoy a pre-theater drink.
Little Dishes
Creamy Swedish turnip and coconut stew (vegan)
€7,50
Oven-baked cheese, with olives and bread
€9,50
A selection of cheeses served with bread and butter
€12,00
A variety of Pumpernickel canapés, topped deliciously with cheese, Black Forest ham and smoked salmon
€11,50
Crisp romaine lettuce with classic Caesar dressing
€10,50
optionally served with strips of grilled "Kikok" chicken breast
€14,50
Lamb's lettuce and radiccio with fried oyster mushrooms, bacon chips, pear, tête de moine, pecans and fresh herbs with apple and honey vinaigrette
€14,50
Main Dishes
Rigatoni with butternut squash, candied pumpkin seeds, walnut pesto and pecorino
€13,50
Homemade deer burger with goat cheese, marinated pumpkin, pickled red onions, pears, lingonberry mayonnaise and home-style french fries with apple and horseradish dip
€18,50
optionally served with oyster mushrooms (vegetarian)
€16,50
Wiener schnitzel with homemade potato and cucumber salad
€18,50
Poké bowl with sun wheat, marinated pumpkin, pickled red pointed cabbage, edamame beans, fried oyster mushrooms, kale tempura and tahini dressing (vegan)
€17,00
optionally served with soy-honey-lacquered pork belly
€19,50
Sweet
Chocolate-nut brownie, plum ragout and apricot sorbet
€7,50
---
If you have any food allergies, please ask our service staff for more information.
In respect for the artists on stage, we do not serve during the show and kindly ask you to give your orders to our waiting team about 15 minutes before the performance begins.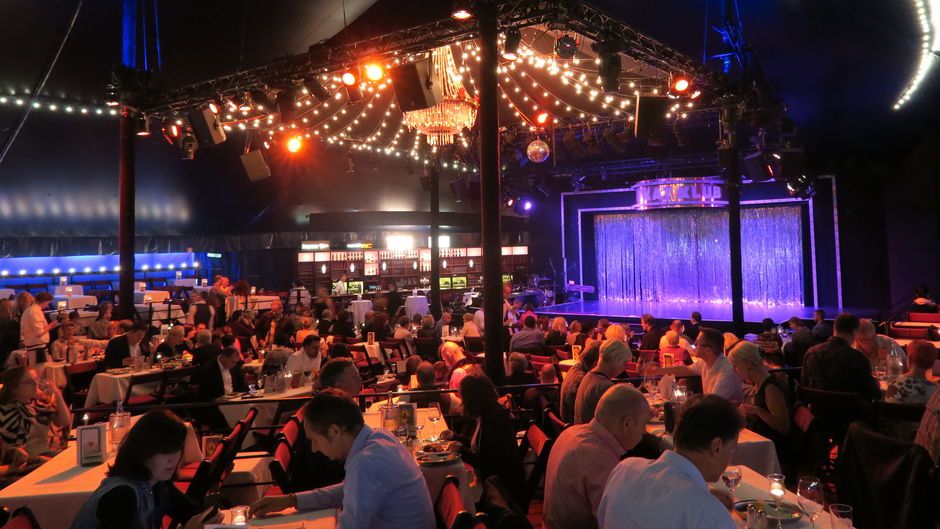 We serve the starter and the main dish before the show, and dessert during intermission. To enjoy your food in a relaxed atmosphere and with plenty of time, please ensure that you arrive at TIPI at 6:30 pm (on Sundays at 5:30 pm). We will start serving the food around 6:45 pm (on Sundays at 5:45 pm).
The 3-course menu costs €33,00 per person.
You can book the menus via our ticket hotline at + 49 30 390 665 50 or at the theater until one day before the performance at the latest.
Carrot & turnip stew with lovage pesto
Braised leg of goose with potato dumplings and cherry red cabbage
Vegetarian option:
Sautéed Brussels sprouts with red onions and roasted hazelnuts served on sweet potato mash
Cinnamon pastry swirl served with an apple & kumquat compote and vanilla-saffron cream
---
Sweet potato soup with beetroot and roasted hazelnut
Fried fillet of pikeperch with chocolate-apple-sauerkraut, mashed peas and honey-bacon chip
Vegetarian option:
Kohlrabi schnitzel with mashed peas, purple carrots and pumpkin cream
Juicy orange cake with spicy cherries and eggnog
---
Salad of varied tomatoes, rocket salad and roasted white bread
Braised leg of corn poulard, green beans, orange polenta and thyme jus
Vegetarian option:
Pointed peppers filled with lentils served on a potato & bean ragout
Chocolate tart with peach ice-cream and currants
---
Leek cream soup with sautéed mushrooms and fresh herbs
Ox cheek ragout with a potato & quince puree and two kinds of carrots
Vegetarian option:
Aubergine piccata served on a mashed potato & quince and two kinds of carrots
Semolina flummery with elderberries
---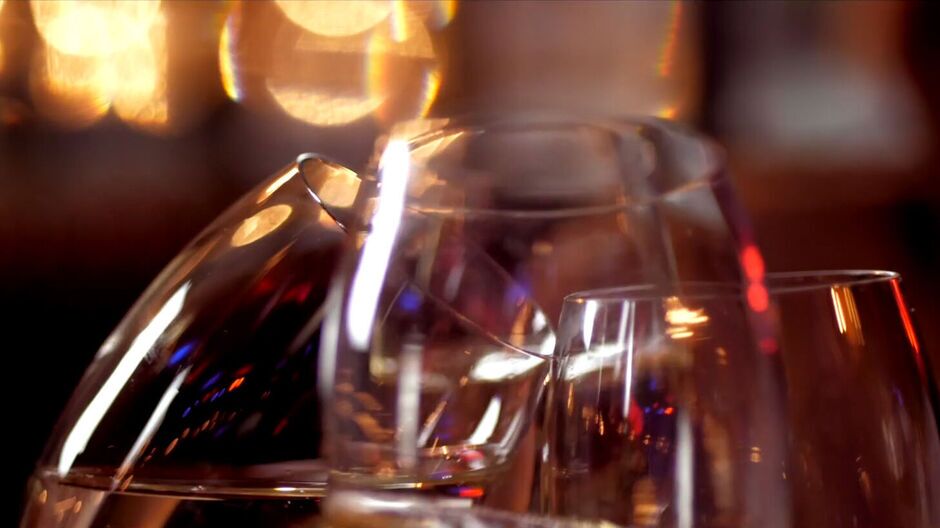 Treat yourself to some TIPI AM KANZLERAMT luxury and celebrate in style with a bottle of champagne at candlelight.
€63,00 max. 6 persons
You can book culinary packages (subject to availability) up to one day before a show directly at the box office or via our ticket hotline on 030.390 665 50.
In addition to the packages, we also offer the option of choosing from our current menu on the evening.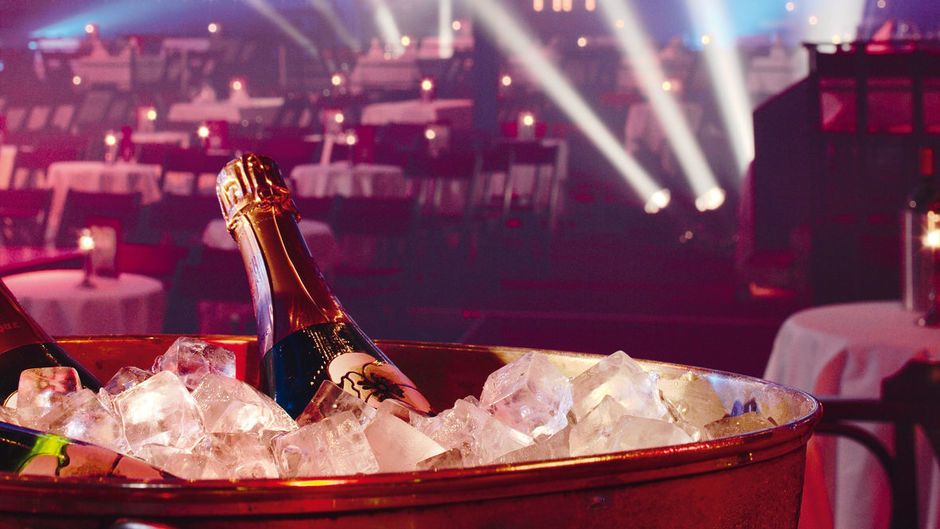 Our extensive list of beverages offers you a variety of options ranging from wine by the glass and bottles to Crémant and Champagne or seasonal refreshments. Or enjoy a Berlin Pilsner beer.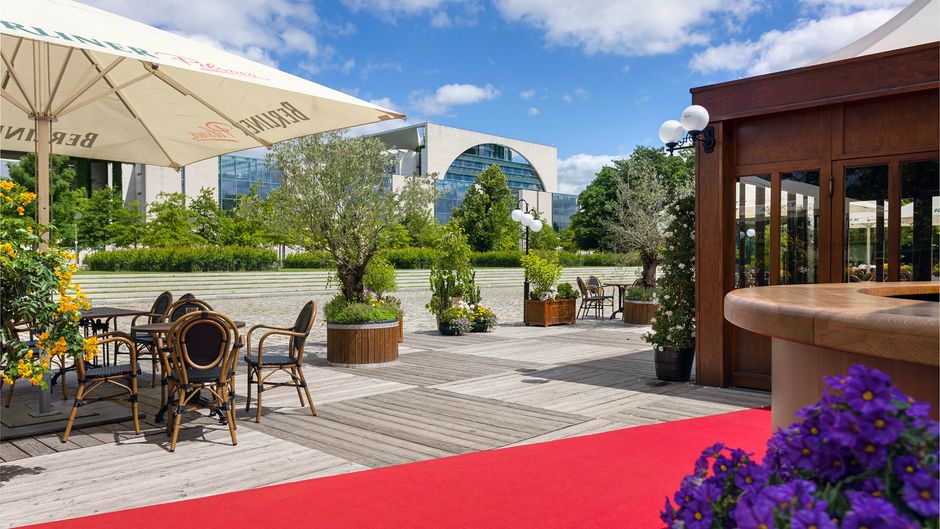 Enjoy an impressive view of the chancellery. Wether before the show, during the interval or on a warm night after the show – our beer garden with its pleasant atmosphere is the perfect place to have a pre-theater drink or to enjoy a meal from our delicious menu surrounded by the green Tiergarten.
Our beer garden is open in summertime: Tuesday – Saturday from 5:30 pm and Sundays from 4:30 pm.