May 25 in BAR JEDER VERNUNFT / May 26 in TIPI AM KANZLERAMT
1. Boylesque Drag Festival Berlin 2019

Dinner Show Gala
By Sheila Wolf
Show
7:00 pm, doors open at 5:30 pm
Tickets incl. all fees: advanced booking € 37.00 – 45.00 // box office € 32.40 – 39.30
Concessions from € 12.50
Große Querallee, 10557 Berlin
---
Berlin's first Boylesque Drag Festival presented und curated by Sheila Wolf. Two days full of inspiration, new perspectives and the "obligatory" portion of naked skin on May 25 in BAR JEDER VERNUNFT and May 26 in TIPI AM KANZLERAMT. Diversity, inclusion and joie de vivre are at the heart of both evening events, celebrating wonderful people of every sex and gender.
On stage:
Reuben Kaye (UK)
Kitten N' Lou (USA)
Gloria Viagra (Germany)
Marnie Scarlet (UK)
Sherry Vine (USA)
Theodora Rex (Finland)
Tristan Ginger (Canada)
Chlorophyll von Needle (Czech Republic)
Admira Thunderpussy & Madame Heinz (Sweden)
Duo Little Finch (UK)
Dave the Bear (UK)
Altar Boyz (Germany)
Peter Frost (Germany)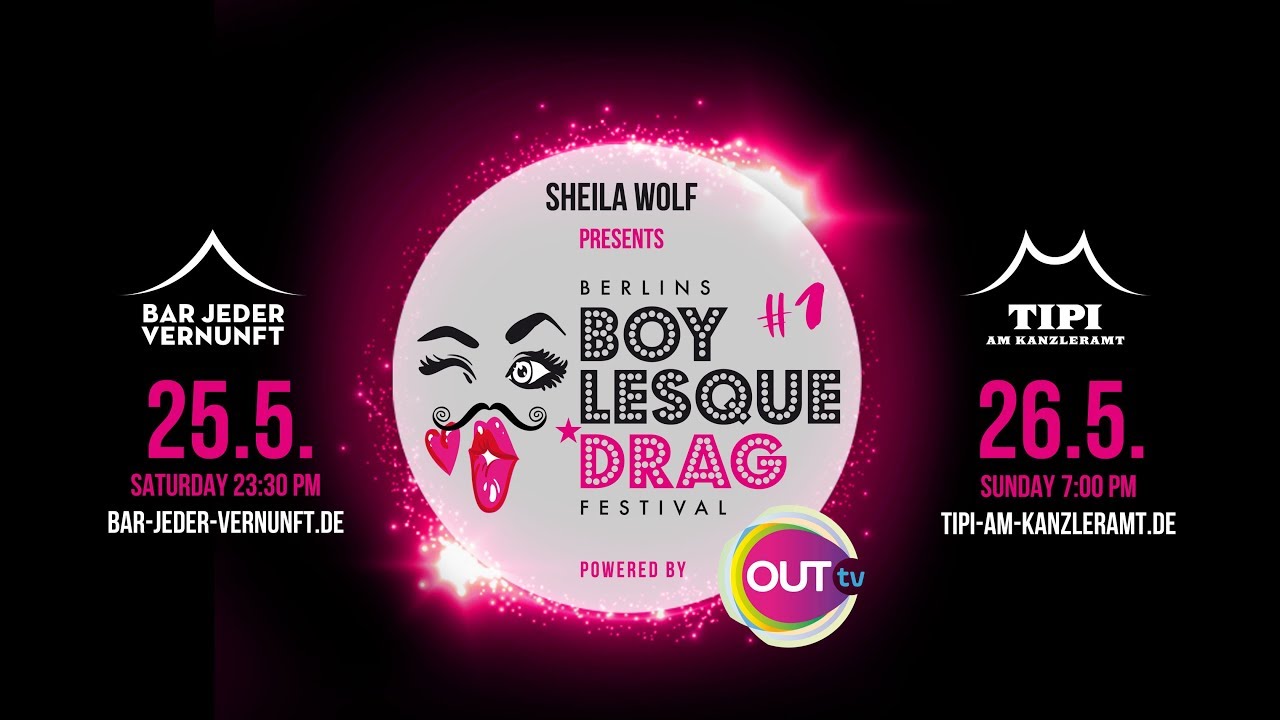 ---
The publication of these photos is free for press coverage of the above-mentioned event, provided that the photographer is named.