April 14, 2019
Muttis Kinder

Best of: Unsere Greates Hitst
A cappella
7:00 pm, doors open at 5:30 pm
Tickets incl. all fees: advanced booking € 22.00 – 30.00 // box office € 19.30 – 26.30
Concessions: from € 12.50
Große Querallee, 10557 Berlin
---
Claudia Graue, Marcus Melzwig and Christopher Nell are Muttis Kinder (Engl. "Mummy's Children"), three young, award-winning artists who belong to the emergent Berlin performance scene. The three vocal chord acrobatics imitate instruments and sound effects not only in the most astonishing way, but add an unexpected level to the music by combining humour and improvisation with passion and perfection. Straight to the heart and ear!
---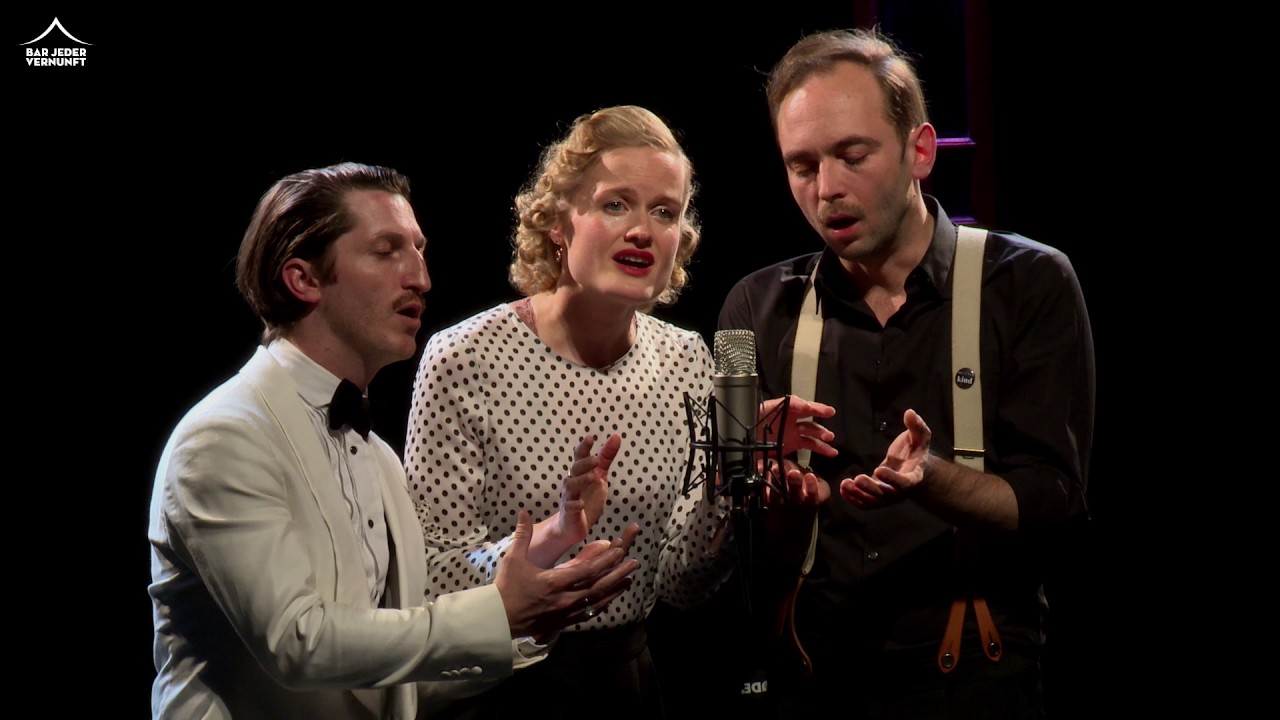 "Das epische Pogramm" - Premiere in 2017 at the Bar jeder Vernunft
---
We can provide you broadcastable video material:

• Song "Jessica" (5:04 min)
• Song "I promised myself " (3:45 min)
• Song "Flucht nach obe" (3:11 min)
Die Veröffentlichung dieser Fotos ist im Rahmen einer Berichterstattung für o.a. Veranstaltung frei bei Nennung des Fotografen / der Fotografin.