April 23 to May 04, 2019
German Premiere
The Fabulous Singlettes

The Return of the Fabulous Singlettes.
Here they come, the top comic trio of the Anglo-Australian musical comedy scene – Naomi Eyers, Gina Hogan and Melissa Langton: in short The Fabulous Singlettes!
Making lurid bouffants for both hips and hairdos, these dazzling blondes bamboozle through a repertoire of American and British pop from the sixties and seventies through to the present day, from the Supremes to the Sugarbabes and back again.
With their downright gutsy singing and bold choreography it's still the spirit of the sixties which The Fabulous Singlettes revive most, a time when pop was a just an everlasting gala of innocence, an unswerving celebration of love and life, unashamedly loaded with emotions, dreams, yearnings and the desire for a reawakening.
With such hits as "Leader Of The Pack", "I Will Survive", "Dancing Queen" and "Be My Baby" The Fabulous Singlettes celebrate the shimmering chiffon scenario of a show era, whose music and undivided energy still reverberates well into the new millennium.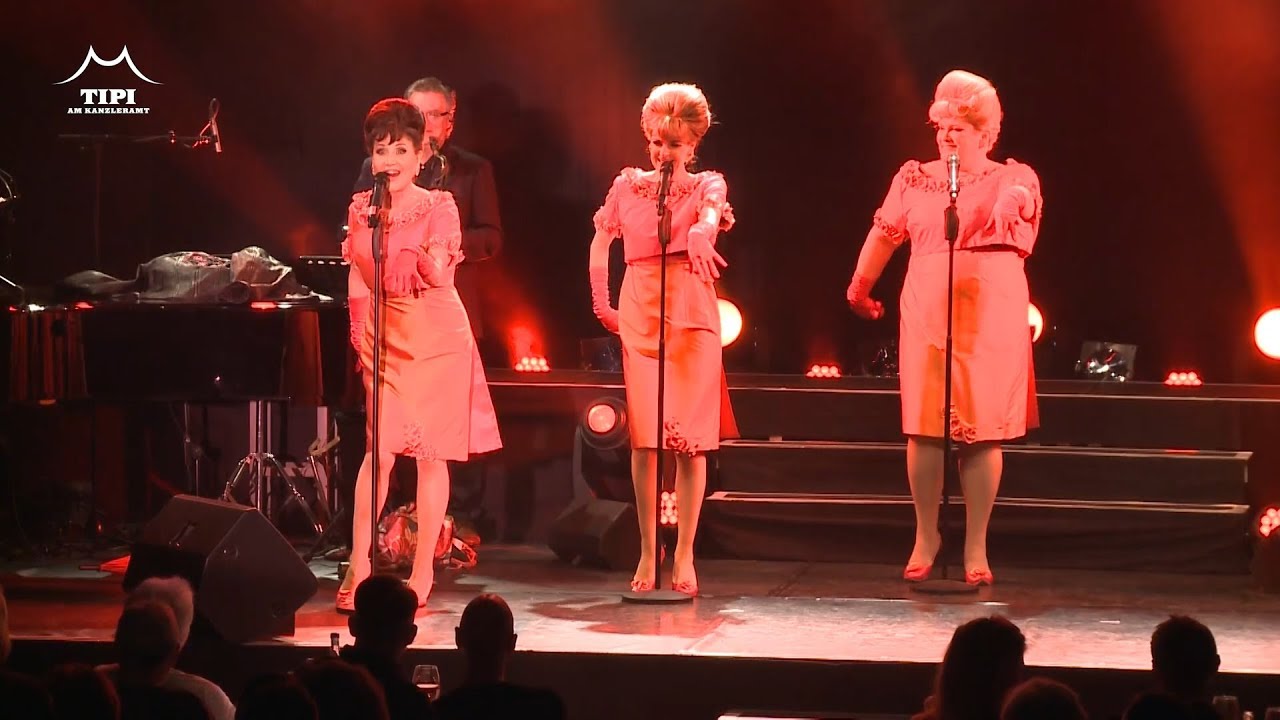 Micky Bister – Musical direction & Drums
Ralf Schlüter – Piano & Keyboard
Martin Scheffler – Guitar
Dominik Mostert – Bass
Karl-Heinz Engelhardt – Saxophone

---
Admission and restaurant opens Monday - Saturday from 6:30 pm / Sundays from 5:30 pm.
You can book a set menu or other items via our ticket hotline at + 49 30 390 665 50 or at the theater until one day before the performance at the latest.
As changes may occur to the performance schedule at short notice, please check our calendar.
Please note that children are only permitted from the age of 6.
Upon entering the venue, you assign your rights to any sound and image recordings of your person, free of charge and without any spatial restrictions.

prices
From €27,00 to €40,00
Discount depending on the price category:
€12,50 | €14,50 | €16,50

There is no advance booking fee at the box office.
reviews
High-energy, high-volume, high-heeled show!
A gloriously tongue-in-cheek tribute to the legendary girl groups.