May 29 to June 02, 2019
Gitte Haenning & Band

Meine Freunde, meine Helden, Ihre Gitte!
Music Show
In her new concert evening Gitte Haenning impressively performs a whole host of her favourite songs, the songs of her friends and heroes. She astonishes with stylish jazz, groovy sound, cheerful swing and moving soul. Pure life!

This Danish actress and singer has been a huge star in Germany for decades. With a powerful and immensely versatile voice, Gitte Haenning guides us through her passionate musical life. Her magnificent band ensures the perfect accompaniment for this magical journey through a musically exhilarating evening.

Gitte Haenning: vocals, Sebastian Weiß: piano, Benedikt Reidenbach: guitar, Thomas Alkier: drums, Björn Werra: bass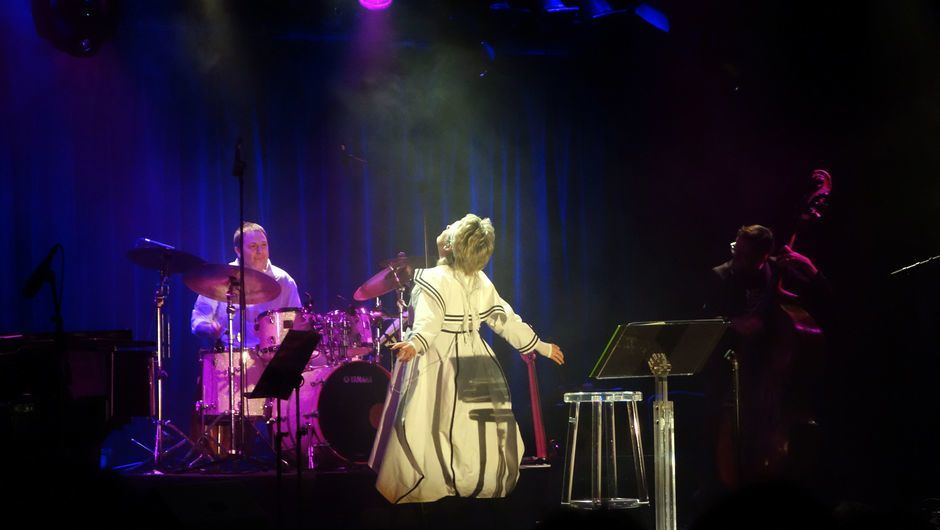 ---
Admission and restaurant opens Monday - Saturday from 6:30 pm / Sundays from 5:30 pm.
You are free to choose your own seating within the relevant price categories. Arriving early ensures a higher availability of seating to choose from.
It is possible to reserve a table if you make a booking to eat. You can book a set menu or other items via our ticket hotline at + 49 30 390 665 50 or at the theater until one day before the performance at the latest.
As changes may occur to the performance schedule at short notice, please check our calendar.
Please note that children are only permitted from the age of 6.
Upon entering the venue, you assign your rights to any sound and image recordings of your person, free of charge and without any spatial restrictions.

Prices
From €32,00 to €45,00
Discount depending on the price category:
€12,50 | €14,50 | €16,50

There is no advance booking fee at the box office.