September 17 to October 02, 2020
Premiere
Katharine Mehrling

in Love with Judy
Ein Konzert
Katharine Mehrling says: "When I sing the songs of Judy Garland, I feel this unbelievably strong energy, a wonderful sense of joie de vivre, good fun and passion. Judy makes me fly. Judy lets me celebrate my melancholy. Judy makes me smile like I am in love, in love with Judy!"
In 2012, Katharine Mehrling delighted Berlin in the stage show "End of the Rainbow". She gave such an intense performance in the role of Judy Garland that she was once again awarded the audience prize "Goldener Vorhang" (the golden curtain) as Berlin's most popular actress. The celebrated star of stage has now dedicated a concert to the legendary American entertainer and singer. Together with many new arrangements by her long-standing musical director, Ferdinand von Seebach, and her band of eight musicians, Katharine Mehrling delves into Judy Garland's "Great American Songbook" – bringing songs like Come Rain or Come Shine, The Man That Got Away and naturally Over The Rainbow, the song full of longing with its promise of a better, freer life on the other side of the rainbow. The song went on to become an eternal gay anthem and the rainbow became a symbol of diversity and tolerance.
"Judy has accompanied me for many years through the good times and the bad times. These songs by composers like George Gershwin and Harold Arlen, Richard Rodgers or Irving Berlin take the listener through contrasting feelings like vulnerability and strength, great loneliness and love!"
Special guests:
Frederike Haas (September 17 to 24)
Isabel Dörfler (September 25 to October 02)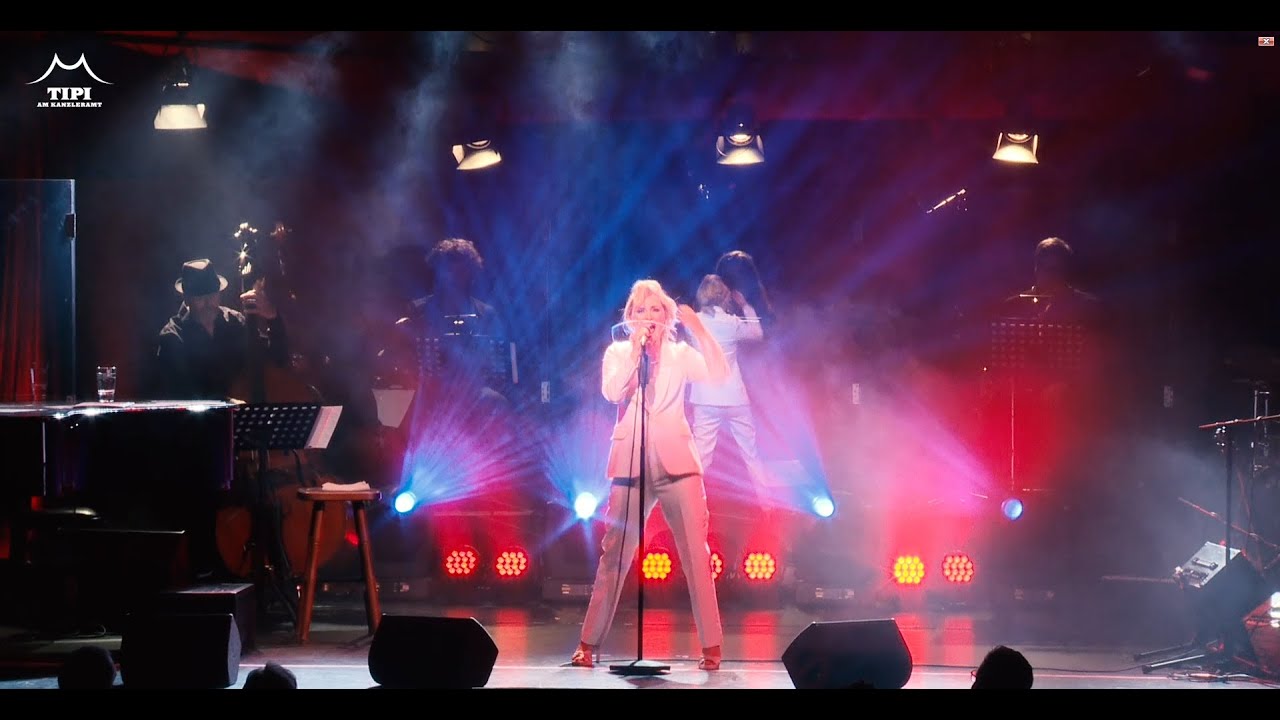 Christian Meyers / Christoph Titz - Trompete
David Beecroft - Altsax/Flöte
Karola Elßner - Tenorsax / Klarinette
Johannes Gehlmann - Gitarre
H.D. Lorenz - Kontrabass
Stephan Genze - Schlagzeug / Percussion
Ferdinand von Seebach - Posaune / Klavier
---
Admission and restaurant opens Monday - Saturday from 6:30 pm / Sundays from 5:30 pm.
You can book a set menu or other items via our ticket hotline at + 49 30 390 665 50 or at the theater until one day before the performance at the latest.
As changes may occur to the performance schedule at short notice, please check our calendar.
Please note that children are only permitted from the age of 6.
Upon entering the venue, you assign your rights to any sound and image recordings of your person, free of charge and without any spatial restrictions.

TICKET PURCHASING INFORMATION
Tickets for canceled shows (from March 13th to September 3rd) remain valid. For a smooth rebooking of your tickets, we will contact you.
prices
From €34,90 to €52,90
Discount depending on the price category:
€12,50 | €14,50 | €16,50
There is no advance booking fee at the box office.