May 10, 2020
Rock4

Queen: A Night At The Opera
An extraordinary a cappella group takes on an extraordinary challenge. Four gifted singers interpret in their very own way one of the best concept albums in music history: A Night At The Opera by Queen.
At the heart of this Dutch-German vocal ensemble, Rock4, the strong voice of Luc Devens (tenor) shines out, and his sensibility and vocal power will excite any fan of Freddie Mercury. He is accompanied by Lucas Blommers (tenor), Luc Nelissen (baritone) and Björn Sterzenbach (bass). With great feeling and passion for the original, Rock4 brings together classical, pop and a cappella, bowing down before Mercury & Co. with sophisticated arrangements, bringing back to life their greatest hits – completely without instruments.
Beyond "Opera", Rock4 presents a selection of further masterworks by the British cult band : "Killer Queen", "Innuendo", "You take my breath away", "Somebody to love" and "Under pressure".

For more information about the artist, please visit: www.rock4.nl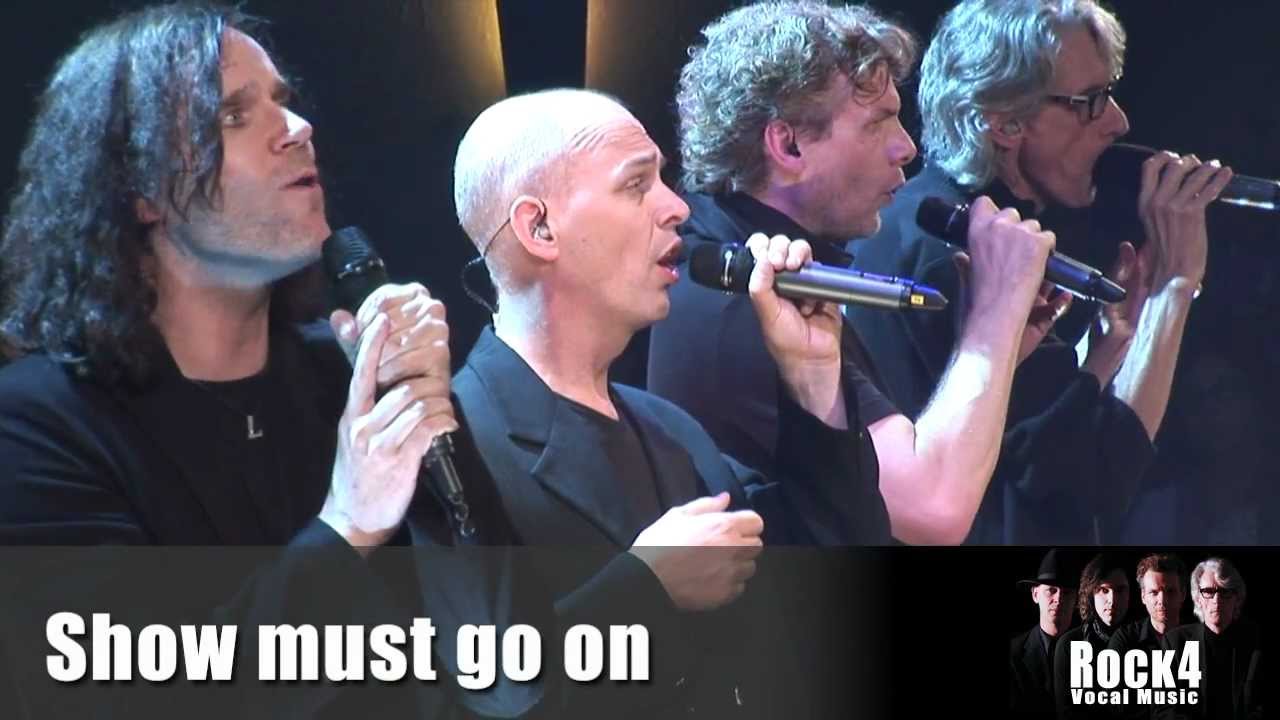 ---
Admission and restaurant opens Monday - Saturday from 6:30 pm / Sundays from 5:30 pm.
You are free to choose your own seating within the relevant price categories. Arriving early ensures a higher availability of seating to choose from.
It is possible to reserve a table if you make a booking to eat. You can book a set menu or other items via our ticket hotline at + 49 30 390 665 50 or at the theater until one day before the performance at the latest.
As changes may occur to the performance schedule at short notice, please check our calendar.
Please note that children are only permitted from the age of 6.
Upon entering the venue, you assign your rights to any sound and image recordings of your person, free of charge and without any spatial restrictions.

Prices
From €22,00 to €30,00
Discount* depending on the price category:
€12,50 | €14,50 | €16,50
There is no advance booking fee at the box office.