November 06, 2019 - January 05, 2020
Premiere
Ursli & Toni Pfister als Cindy & Bert

So, als ob du schwebtest
Mit den Jo Roloff-Singers & Band
Ursli & Toni Pfister invite us to their big "Saturday Evening Show", which takes us on a tour of the world of German hit music from the 1970s. As archetypes from the German hit music business of that era, "Cindy & Bert" are at the centre of the show.
With a love of detail that we have come to expect from the Pfisters, the duo is portrayed authentically but with tongue firmly in cheek. And behind the seemingly harmless retro show, we are allowed to glimpse an absurdly monstrous caricature of the entertainment industry. Between perfect imitation and wicked parody, the Pfisters expose the hypocritical image of the entertainment industry without losing respect for the individual artists involved.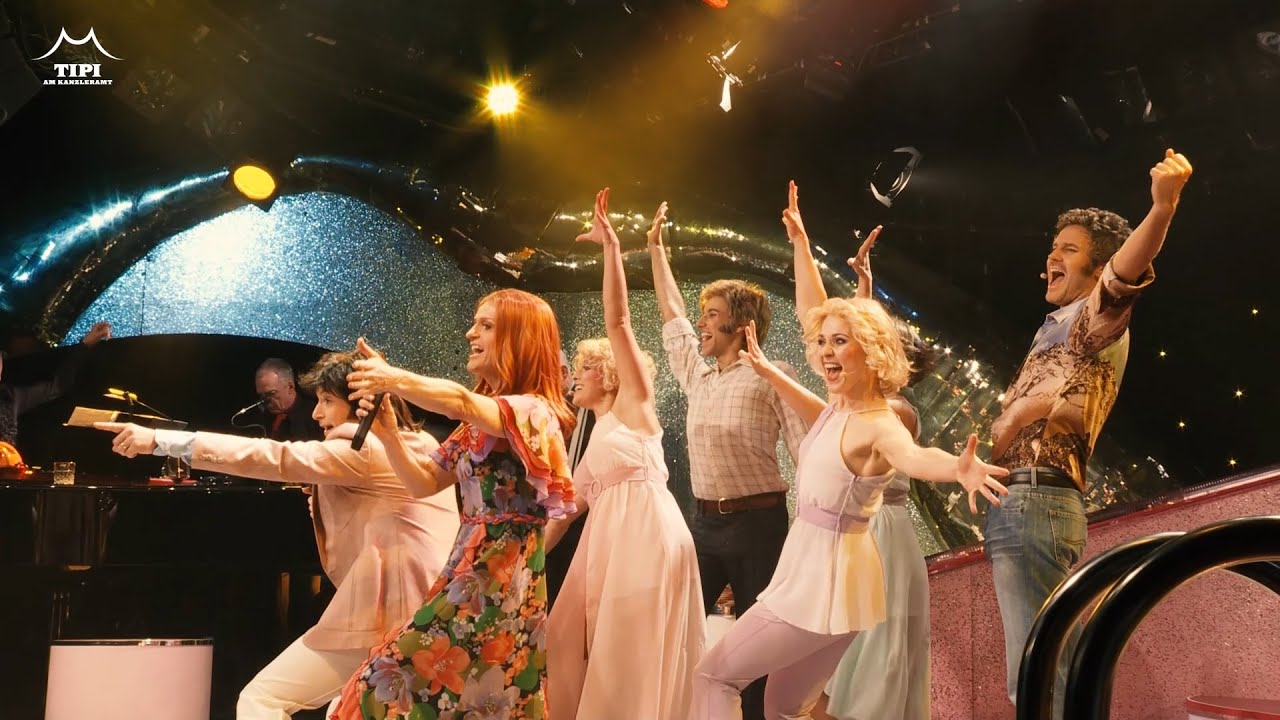 Musical direction: Johannes Roloff
Costumes: Heike Seidler
Stage Design: Stephan Prattes
Wigs: Benjamin Kiss & Urte Kusserow
Photos and graphics: Fokke Hoekman
Choreography and co-director: Danny Costello
Johannes Roloff Singer & Dancer:
Chiara Cook, Robert Johansson, Anke Merz, Caro Schönemann und Tobias Stemmer
Piano & Keyboards: Johannes Roloff
Guitars: Gary Schmalzl
Bass & Vocals: Jürgen Schäfer
Drums & Vocals: Immo Hofmann
Trumpet: Vit Polák
Trombone: Daniel Busch / Till Krause
Saxophone & Clarinet: James Scannell / Frank Lüdecke
---
Admission and restaurant opens Monday - Saturday from 6:30 pm / Sundays from 5:30 pm.
You are free to choose your own seating within the relevant price categories. Arriving early ensures a higher availability of seating to choose from.
It is possible to reserve a table if you make a booking to eat. You can book a set menu or other items via our ticket hotline at + 49 30 390 665 50 or at the theater until one day before the performance at the latest.
As changes may occur to the performance schedule at short notice, please check our calendar.
Please note that children are only permitted from the age of 6.
Upon entering the venue, you assign your rights to any sound and image recordings of your person, free of charge and without any spatial restrictions.

prices
From €32,00 to €45,00
Discount depending on the price category:
€12,50 | €14,50 | €16,50
There is no advance booking fee at the box office.
Presented by